19 Jul

Galaxy Tag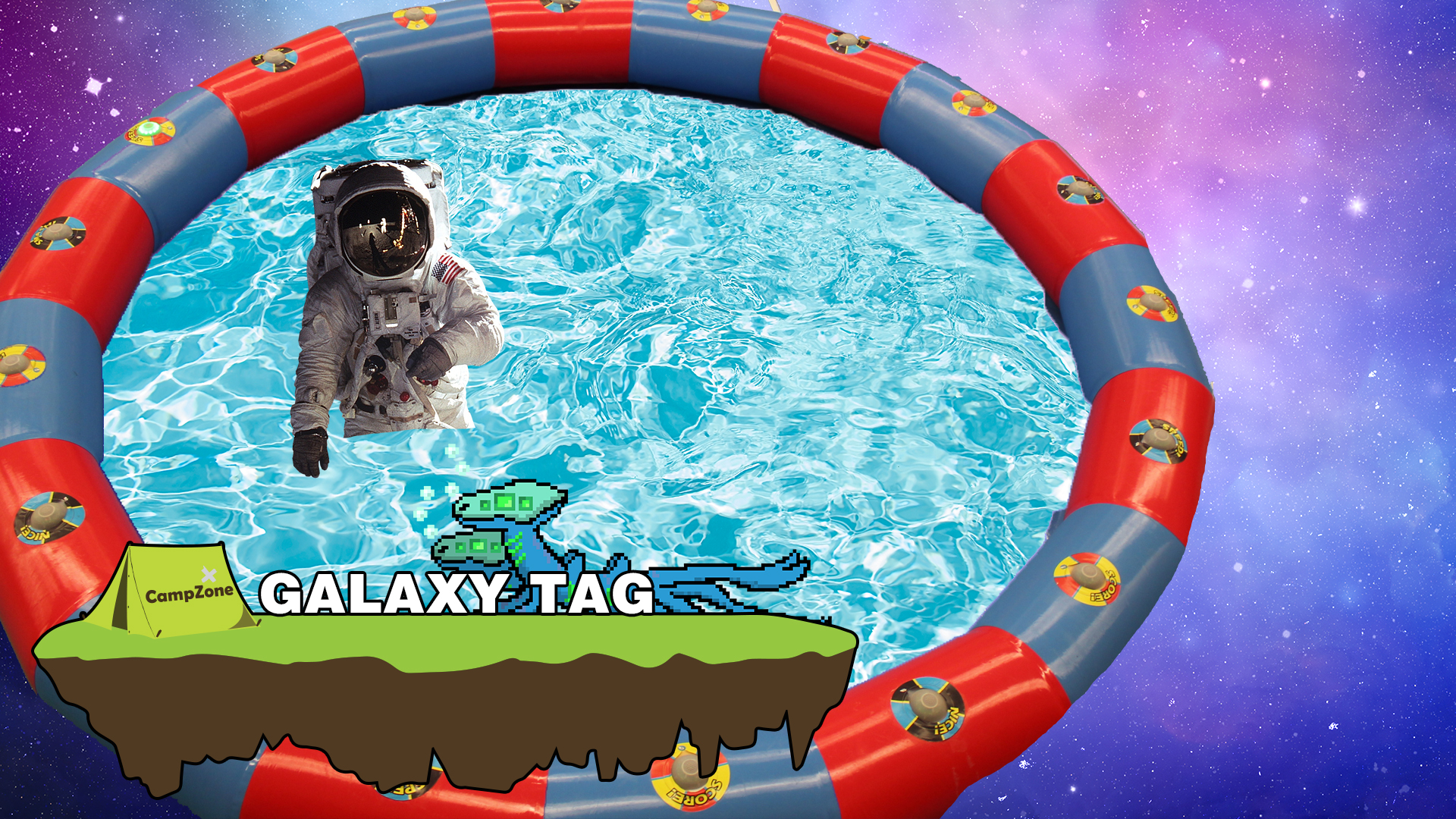 Like a true astronaut you're always looking for new planets to plant your flag on and to claim these unknown grounds for your own self-interest and eternal fame. Because the only thing that really matters on your portfolio is the amount of victories you've managed to attach your name to. At CampZone we'll get you ready and comfortable with this intense but very rewarding mindset by using our advanced simulator, which we've very professionally dubbed the "Populate-as-many-planets-as-possible-for-your-country-before-Russia-can-do-the-same"-population simulation. Extremely scientific of course, but someone thought they had a better idea so then we had to change the name to Galaxy Tag. Be that as it may, this also means that there's something new and exciting to do for all the energetic participants at CampZone!
Surrender to the unknown and take up your place in the middle of our milky way (NOTE: Pool will in fact not be filled with milk, but with water). At the edges of this galaxy you'll find some mysterious stars, ready to be discovered. How will you know when a star is ready to be claimed? As stars are often fond of doing, when they start to shine bright like diamonds it is your job to give them a friendly tap on the noggin' to officially claim this celestial body as your own. But pay attention, because while you're busy with one star three more might show up who desperately need immediate attention!
Scoring will be based on setting a high score within a set time limit, or by way of a 1v1 high score battle. The actual format will be set in stone after a trial run.