07 Apr

CampZone Bingo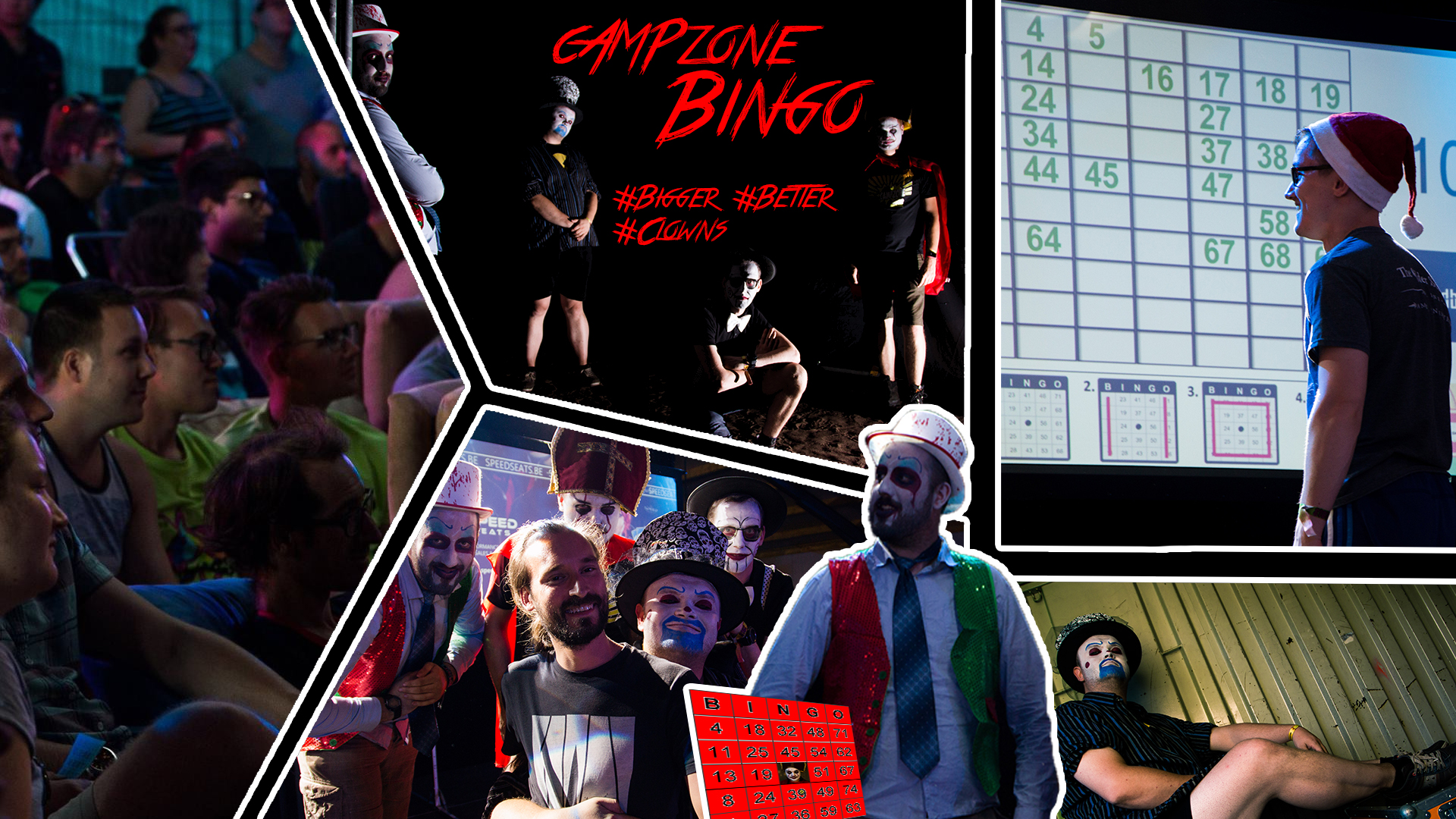 B-39. E-17. Bingo!
Bingo: an activity where some dude with a microphone calls some letters and numbers in a specific order and you mark the combination on your card if it's there. After playing this game for some minutes, someone will probably get five pieces diagonally, horizontally, or vertically in a row and yell out the word "BINGO!". Everyone will applaud and the person receives a random prize. Bingo is generally only played by old people with nothing better to do.
But that's not true at CampZone! For several years the bingo activity has proven itself to be very popular and quite the entertainment. The entire Main Tent is crowded with eager visitors,we've got some crazy clowns running around on stage and many prizes are up for grabs. Bingo has become an important part of our schedule, meaning it's once again back at CampZone! Everyone has a shot at winning some awesome prizes which you simply MUST have. What exactly we'll be stalling out on our Bingo prize table will remain a secret for the time being.
So come and join us for the bingo, bring your own chair and pencil and prove that bingo isn't just for old people! The annually returning CampZone Bingo is part of our opening program on Saturday evening. You don't want to miss this!
| CampZone Bingo | | |
| --- | --- | --- |
| Format | | 3 Bingocards pp |
| Starting Time | | Saturday July 25, 9 PM |
| Rules | | No Cheats, No winning with the same card twice |
| Register | | Just show up |
| Prizes | | To be laid out at the start of the Bingo |