24 Jul

Navigating to CampZone in Veghel

We have noticed that some GPS devices encounter some navigational problems when trying to show you the way to our location in Veghel. To prevent some general confusion and an unnecessary detour we like to help our visitors out with a few pointers and a basic example of how to navigate to CampZone once you've reached the highway exit to Veghel. Corresponding pictures follow under the explanations.

The newest location of CampZone in Veghel can already be spotted with Google and Google Maps, but using this to navigate to our event might cause you to take a detour over a sandy path. The fastest and easiest way to navigate is to go to Corridor in Veghel (not DE Corridor), right next to Bas Trucks BV.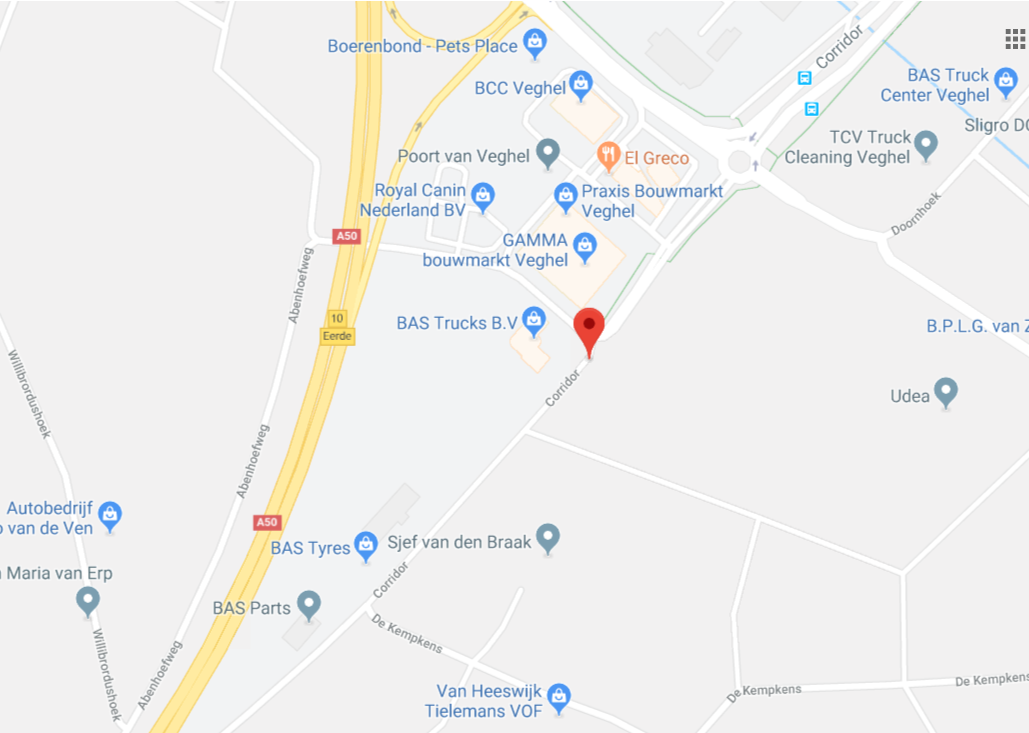 The first step is to find your way to the A50 towards Veghel and to follow the road up until Exit 10 for Eerde/Schijndel/Zijtaart. Simply typing in CampZone into your GPS is more than enough for this part. (All photos below have been taking by someone coming from the North side)
You're almost at CampZone after taking the exit, but first you'll have to follow the road going to Zijtaart.
On this short part of the road you'll find one more pair of traffic lights at the intersection between the Poort van Veghel and Hutten. Keep following the road to Zijtaart up until the first roundabout you'll cross.
From here on out you'll find road signs showing you the way to CampZone, but in case you miss one of these follow the roundabout and exit it towards business park numbers 4800 – 5000 going South. At this point some GPS devices might try to have lead you some other way, but ignore this advice if you want to avoid making extra kilometers.
After the roundabout you'll quickly find a curve in the road going right, with one of those nifty CampZone road signs right before the curve showing you the right way. Go left inside the curve just like the black car in the picture below.
Now you just have to follow the road and you'll arrive at CampZone before you know it. Here you can park your car in our temporary parking lot right across CampZone to check in your tickets, or wait until the official midnight opening on Thursday evening.
Easy and fast, hopefully these little tips and previews help prevent you from driving extra unnecessary kilometers and will safely bring you to your destination.
See you at CampZone!